Cyril at the top of the Kilimandjaro, it's possible thanks to you!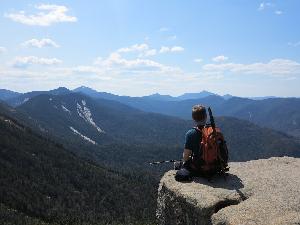 Let's go higher, and even further beyond!
Hello!
If you landed on this page it's probably because I told you about it one way or another.
I challenged myself to climb Kilimanjaro.
In addition to the physical and psychological challenge of preparing to climb the highest peak in Africa (5,891 meters above sea level), the real challenge is to raise $ 12,500 for the Cancer Research Society.
Why did I challenge myself?
Cancer can strike anyone and anytime, even the best of us. A hard truth that manifested to me not so long ago, by losing a member of my family, David, in his fifties.
To see the eternal snows of Kilimanjaro with my father has always been a dream. Even if I am alone in this adventure, his health will not allow him such madness anymore, the challenge will be completed for 2.
Let's challenge ourselves for a good cause that touches us al or will one day.
Life can be sometimes shorter than imagined, so let's live it to the fullest!
Thus, I appeal to your financial support as part of my fundraising.
All donations, small or large, are welcome and will help the Society in its fight against cancer.
Thank you for encouraging me to take up this important challenge and I will keep you informed of the progress of my campaign.
To follow the advances of the campaign and other activities, you can follow me on my Facebook page: https://www.facebook.com/challengesrckilimandjaro2017cyrilbernier/
;)
PS: Please note that the Cancer Research Society is a Canadian company. It can only issue tax receipts for individuals or businesses reporting their taxes in Canada. In addition, these receipts are issued only as of $ 20.
View More
Achievements

3rd Milestone
Congratulations for reaching your goal!
Fundraising Honor Roll
Club Rotary Carcassonne Bastide
$700
Soirée Poker-Benefices
$619
Danielle et Chrystel CARAT
$200
. Butin des Trois Rois inc
$184
Céline Bernier et François Roberge
$150
FRANK et ANN VAN EYKEN-DUPON
$100
florence et thierry smolarski
$100
Bastien Fournier-Peyresblanques
$100
Etienne Henault-Arbour
$100
Mme Rita Desfossés Plouffe
$100
Feu ton coloc (le meilleur)
$100
Mme Danielle et Chrystèl CARAT
$100
. Association des Bernier d'Amérique inc
$100
Claude et Josette BOMPARD
$75